City/Region United Kingdom Job ID 080829 Category Technology Operations Contract type Permanent Full Time Applications Close 26 Dec 2023 GMT Standard Time
Business Unit/Team: Chief Operating Office
Salary range: £43,200 - £54,000 per annum DOE + red-hot benefits
Location: Remote (Glasgow or Gosforth Hubs)
Your next adventure starts here
Our Team
As a Senior Cyber Projects specialist, you will become part of the dynamic Cyber Projects Team within the Information Security & Resilience function. The Cyber landscape is constantly evolving, and with this so too are security threats and risks. You will have an important role in protecting the Bank and its customers working across a number of the Bank's change initiatives and provide security expertise to Business and Technical stakeholders at all levels. You will take a leading role in ensuring that security controls are delivered inside Projects and change initiatives in line with business risk appetite in relation to 3rd party supplier risk, as well as technology solutions.
What you'll be doing…
• Working collaboratively across the Information Security & Resilience team, as well as the wider Bank, to ensure cyber risks and threats are appropriately managed on change initiatives.
• Defining appropriate security requirements and controls to mitigate identified security risks across change initiatives.
• Influencing the right security risk outcomes for the organisation in line with risk appetite.
• Lead Security Design Clinics and Project Security risk/issue reviews within the project lifecycle.
• Driving compliance with Information Security Standards, as well as Legal, Regulatory and Scheme security requirements.
• Ensuring that security requirements and controls are implemented by working closely with Design, Build and Test teams, as well as Business Stakeholders and suppliers.
• Supporting the development of the Technical Specialist team members by providing mentoring and SME support.
• Performing a lead role within the team and act as a point of escalation into the Cyber Projects Manager.
We need you to have…
• A passion for Cyber Security and risk
• Experience of 3rd Party Risk Management from a security or IT perspective.
• Strong working knowledge of Information Security principles and key technical solution approaches.
• Practical experience of Information Security domains and control frameworks.
• Practical experience and application of risk management principles and methodologies.
• Knowledge of information security related policy, standards and methodologies and associated information security legislation.
• A strong delivery focus, able to balance and successfully deliver across a wide range of deliverables, to several stakeholders who may at times have competing priorities.
We'd love it if you had, but not essential….
• Professional Information Security Qualification, for example CISSP, CISM, CISA, CompTIA Security+, CompTIA.
• Working knowledge of best practice Security Standards and Principles, including ISO/IEC 27001, NCSC Security Cloud Principles, NIST, PCI DSS etc.
• Experience of using Prevalent or similar 3rd Party Security management tool.
• Experience of working within an agile project development environment.
Red Hot Rewards
• Generous holidays - 38.5 days annual leave (including bank holidays and prorated if part-time) plus the option to buy more
• Up to five extra paid well-being days per year
• 20 weeks paid, gender-neutral family leave (52 weeks in total) for expectant parents and those looking to adopt
• Market-leading pension and free private medical cover
• Flexible benefits include Cycle to Work, wellness and health assessments, and critical illness
• Ability to work anywhere in the UK (where the role allows)
And there's no waiting around, you'll enjoy these benefits from day one.
Feeling insatiably curious about this role? Apply as soon as you can. If we're lucky to receive a lot of interest, we may close the advert early and would hate you to miss out.
We're all about helping you Live a Life More Virgin, so happy to talk flexible working with you.
Say hello to Virgin Money
We're making great strides towards achieving our ambition of becoming the UK's best digital bank. As a full-service digital bank with a heritage stretching back over 180 years, we`re a workforce to be reckoned with. We're putting the full power of our experience behind disruptive ideas that reinvent the role a bank plays in people's lives. We strive to create positive experiences for our millions of customers and our purpose, 'Making You Happier About Money', underpins everything we do. We believe in doing banking differently, innovating and working together to make a real difference. Join us and Live a Life More Virgin that empowers you with choice and flexibility in how you work.
Be yourself at Virgin Money
Our purpose is to make people happier about money, this means seeing and feeling the world as our customers do by creating a workforce that reflects the rich diversity of our customers and communities. We're committed to creating an inclusive culture where colleagues feel safe and inspired to contribute, speak up and be heard.
Now the legal bit
Living A Life More Virgin allows our colleagues to be based anywhere in the UK (if the role allows it), but we'll need you to confirm you have the right to work in the UK.
If you're successful in securing a role with us, there are some checks you need to complete before starting. These include credit and criminal record checks and three years' worth of satisfactory references. If the role is part of the Senior Manager Regime and Certification Regime, it requires enhanced pre-employment checks – we'll ask for six years of regulatory references, and once in the role, you'll be subject to periodic employment checks.
Success profile
As well as being a bit tech-obsessed, you'll be adaptable, able to work with agility and enjoy collaborating with your teammates. Here are our top candidate traits.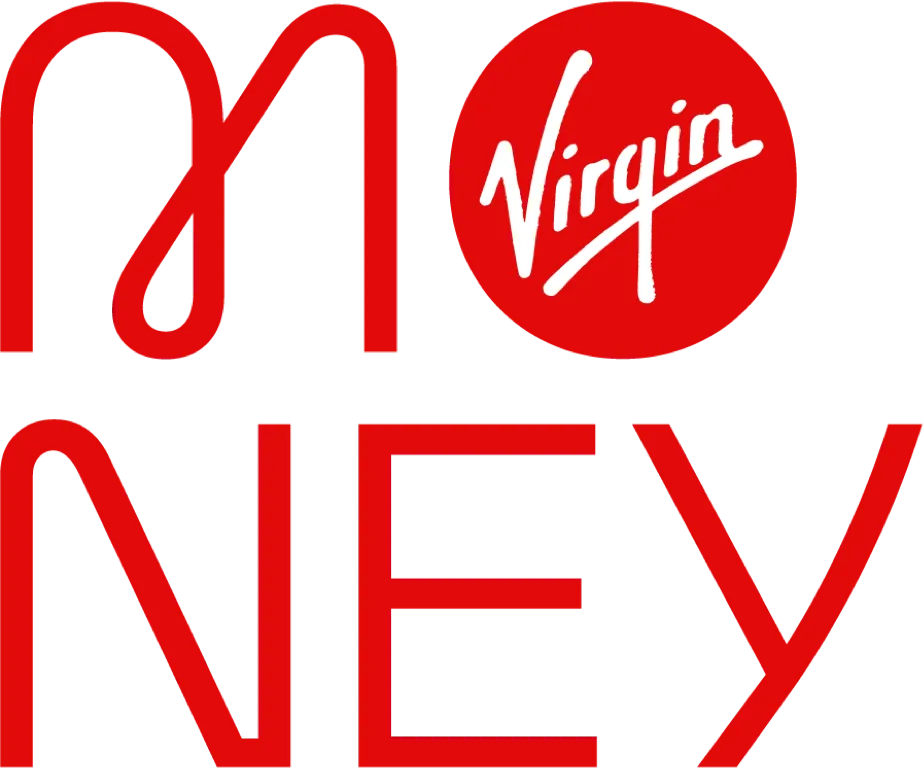 Culture at Virgin Money
We're an inclusive, innovative, collaborative bunch with big ideas and even bigger aspirations. We have fun, show up for one another and grow strong together.
Our colleagues are celebrated for being fully themselves, and we ensure accountability and equity are prioritised in every role. We encourage everyone to use their voices to pitch in, be an ally and make Virgin Money the fun and inclusive environment it is. We also believe in rewarding our colleagues – we offer an enviable benefits package and sprinkle in little thank-you bonuses along the way.
Interested in joining us but not sure you've hit every requirement on the checklist? Don't worry. Experience is important, but it isn't everything – potential can be just as valuable. If you're enthusiastic, curious and hungry to learn, you could be exactly the person we need. Tell us your story, and let's discover what your next chapter could hold.
This is my third role in Digital Engineering since I joined. The culture enables you to work in an area where you can contribute the most. It's a testament to the opportunities and encouragement available.
Arun Technology Consultant – Digital Engineering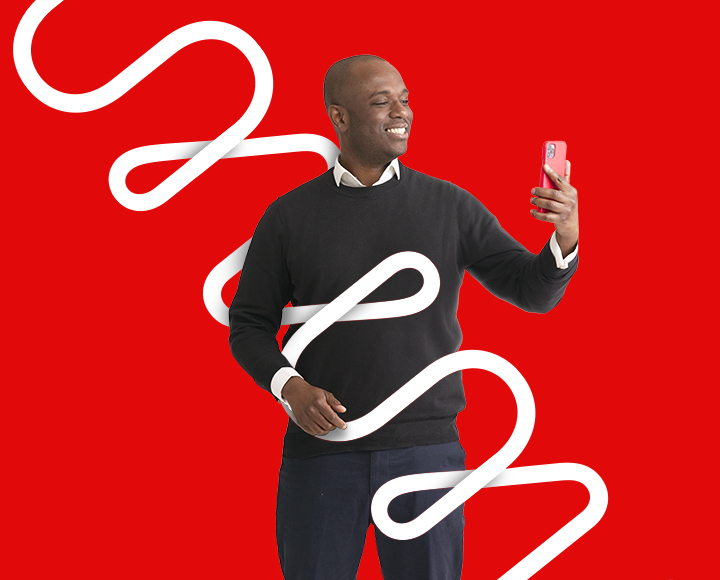 Influential
For us, living a life more Virgin means living well. We focus on people, not policies. Flexibility and fairness are at the core of our wellbeing initiatives, allowing our colleagues to tailor their benefits to suit them from day one. Centred around four pillars – Mind, Body, Social Connection and Finance – our initiatives include mental and physical health support, financial and medical aid, social activities, flexible working, gender-neutral family leave, wellbeing apps, discounted gym membership, counselling, information services, and so much more. People work best when they're happy and healthy, and we like our people to be both.
Big, bold benefits
A life at Virgin Money is a rewarding one. With wellbeing and flexibility at its core, our benefits offering can be tailored to make your life a little easier. Enjoy a flexible holiday package, health plans, parental leave and everything in between from the day you join us.
The adventures continue after your career. Invest in your future with our generous pension scheme.

Your health and wellbeing are important to us. Our health assessments and insurance plans help you maintain yours.

We've got you covered with our income protection and life assurance plans.

Live life to the fullest with 30 days of leave, 8.5 bank holidays, 5 pro-rated wellbeing days.
Related roles
Live for a fulfilling career. Check out these cherry-picked roles for you and discover the possibilities.Live to make a difference. Live for the weekday. Live a life more Virgin.